Let's Open the Gate into Another World
Our stories are enchanting, empowering, entertaining – and bilingual! Our international team of storytellers aims to have a story for everyone. Be inspired by our Evening Concerts and Story-Dinners for adults or captivated by our fun and interactive storytelling and puppetry shows for children.
The storytellers Simone Schuemmelfeder (Ireland), Michael Phelan (Ireland) and Silke Schuemmelfeder (StoryGate Germany) are ready to enchant and enthrall you with stories for all age groups.
We offer a variety of story-sessions, storytelling and puppetry shows and workshops. Have a look below and click on the titles for more information.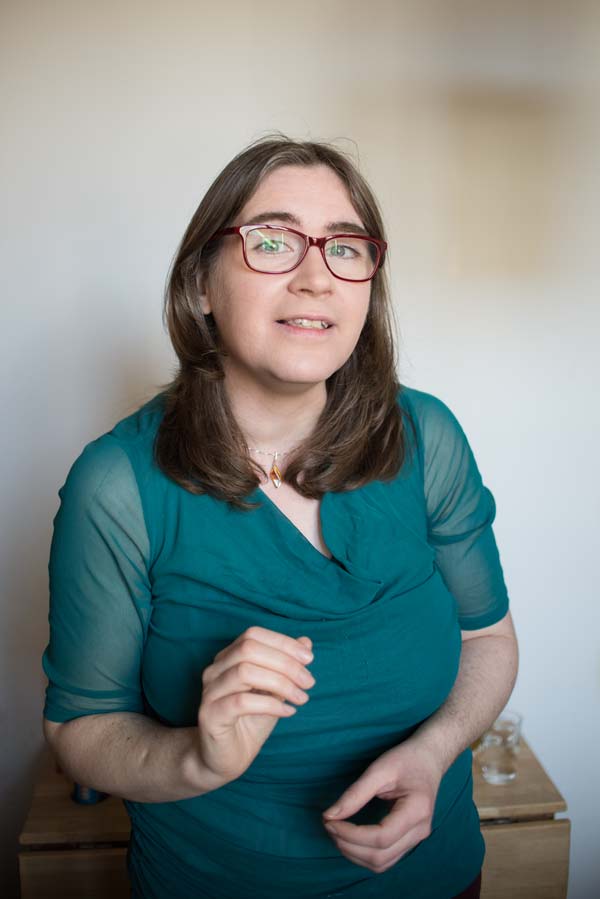 Simone is a storyteller and writer from Germany. She had planned to become a teacher, but her love for stories and adventure lured her away from school benches and into the life of a professional storyteller.
Born in the small town of Beverungen in rural Germany, Simone grew up surrounded by stories. Her hometown is close to the Fairy Tale Road which runs all through Germany and connects the settings of various Grimm fairy tales. Snow White, Sleeping Beauty and the Pied Piper of Hamlin were her neighbours, is it a wonder she turned to storytelling?
Michael Phelan
Michael grew up in Dublin surrounded by the stories his family had to tell. He is a self-employed carpenter and how he found his way into storytelling is a story worth telling in itself.

Storytelling wasn't the first performative art that Michael got interested in. He worked as a Hospital Clown with the Red Cross before he ever thought of becoming a storyteller.

In the late 90's he joined some of his clowning colleagues on a trip to the small island Cape Clear on the South Coast of Ireland.
Silke Schümmelfeder
Silke is Simone's twin sister and has founded the Storytelling Theater Schuemmelfeder in 2006.

She studied education and mediation and works in Bonn for the organization Youth Farm that specializes in helping children from a disadvantaged background.

The first time she came across storytelling was during a workshop about nature and education.

It only took one story to make her fall for the art of storytelling.
Booking of Videos and Zoom
Book Videos and Zoom sessions here.
Book your live event here.
We would love to share the Joy of Storytelling with you !!